Home > Investment Guide > Mutual Funds
How to Make a Profit Off an Investment Property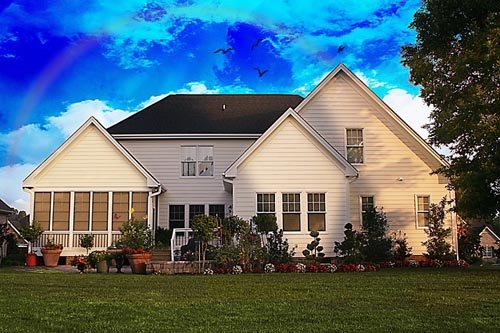 With real estate still being one of the best investments in today's market, many people are interested in purchasing homes to either rent or renovate for profit. While many people can make a great deal of money off investment properties, it can be difficult to get a start in this type of business.
There are a few key things that can help you not only find the right property, but also to sell the property for a profit. Here are a few tips to keep in mind:
One of the first things to consider when it comes to purchasing an investment property is to consider who your target buyer is. Are you looking to rent out the property? If so, who is your ideal renter? A family? A couple? Or, if you are looking to sell the property, who are you angling for to make an offer on a house? Recognizing what you are looking for in potential buyers or renters can help you determine what types of investments to make within the home.
Once you have an idea of your target buyer, you can look for investment homes to purchase. If you are looking to sell to a family, look for properties for sale in family-oriented neighborhoods. Homes in safe neighborhoods with good schools nearby are extremely attractive to families, and you are more likely able to sell the home to a family if it is in the right location. Moreover, if you are looking to sell or rent out a property to couples or singles, look for urban properties near city areas. Lastly, when it comes to finding the right property to invest in, look for a home that has the potential to be a great buy—one with multiple bedrooms, bathrooms, and wide open spaces.
One of the trickiest aspects to selling a home for profit is renovating the home. While rundown or outdated homes are often the cheapest to purchase, it is important to note that renovations can become expensive, and in some cases, certain renovations will not yield much of a return investment.
When it comes to renovating, bathrooms, kitchens, and curb appeal of the top three best investments you can make, as the majority of people are willing to spend more on a home that is updated in those three areas. While many homebuyers do not mind having to spruce up a home's paint or similar small projects when considering a home to purchase, but many consider it a deal breaker if the bathrooms, kitchen, or outside is in need of an update, for these seem like daunting tasks to the average person.
Apart from those three big renovations, other projects that offer a good return on investment are brand new flooring, bright, airy windows, and clean, open spaces, all of which are relatively inexpensive fixes.
It is important to have realistic expectations. Thanks to renovation shows and websites, it is easy to assume that your property will sell immediately and possibly above the asking price. While this is a possible reality, in many cases, the housing market can be fickle, which can lead to your investment waiting for a few weeks to a few months before the right offer comes along. In order to help sell your property as quickly as possible, set the asking price at a reasonable number. Research what other homes in the area are selling for, gauging those target prices against your property. This will make your property a contender against these other properties, which can help your home sell more quickly at a higher price.
During the selling process, keep an eye on the property, making sure it is both secure and relatively clean at all times, especially if no one is living in the property. If the home has a realtor lock box, giving a realtor the ability to show clients at any time, it is important that the home maintains a clean, homey atmosphere. Moreover, checking on the property will help keep the home safe, as many burglars look to steal appliances or electronics from homes on the market.
Keeping these tips in mind can help you make a profit off of your investment property, offering you a viable, sustainable business.
Image Source: https://pixabay.com/en/family-home-backyard-house-700225/
---
More to Read:
comments powered by

Disqus