Home > Investment Guide > Investing Basics
With An Increase In Capital Gains Tax, American Investors Seeking Investment Alternatives
Over worries of the "fiscal cliff" (I know that this word is now taboo but I had to use it here), Congress approved an increase in capital gains and dividend income for American investors starting in 2013. According to Seeking Alpha, an increase of 3.8% in capital gains for those in the $250K-$450K tax bracket will cause a -10% decrease in yield on dividends and capital gains. With such a decrease in yield, many Americans are seeking safe alternative investments to compensate. One such investment is binary options.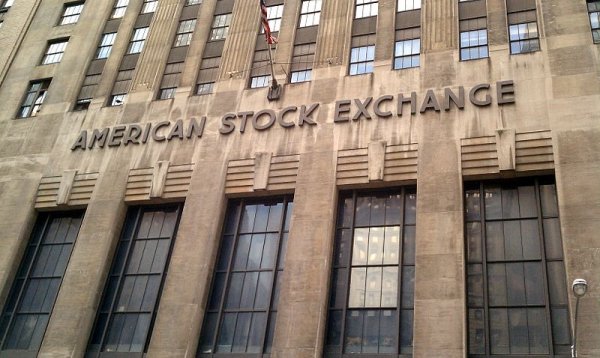 Binary options are not your typical call or put options that you can purchase through any broker in the United States. Binary options are European style options that give investors a few more choices than a regular call or put option. With binary options, an investor has can choose what is referred to as an "all or nothing" or "cash or nothing" option. This involves an investor buying an option for a stock to trade at a specific price. When the stock hits that stock price, the investor can sell the option and receive a specific amount of return. The different between a normal option and binary option is that the return on a binary option is known while the return on a normal option will vary depending on the current price of the stock.
"Binary options are giving people more of an option with regards to their investment," says Oren Laurent, a leading authority on binary options and founder of Banc de Binary. "It has opened up the market for those who want to see a better return in a world economy where low interest rates and high capital gains taxes are putting strains on investors' returns." Laurent founded Banc de Binary in 2009, a year after the United States Securities and Exchange Commission began allowing binary options to be traded in the U.S. Banc de Binary is listed as one of the top binary options brokers by Daphnis Group Corporation.
Binary options are offering a higher yield to investors who know what their return will be. For instance, if you purchase a binary option for $400 that comes "in the money," you can have a predetermined yield of say $1,000 (for example). That means that you are putting up $400 in hopes of receiving $1,000 in return. If the option never comes in the money, you will lose your $400 investment. This gives you a higher yield if you are correct in your investment strategy as the same non-binary option may yield you $600 or $700 at the same strike price. There is also a potential downside to binary options. While there is a potential to receive a higher yield on your investment, there is also the opportunity to lose your entire investment depending on the type of binary option that you purchase.
In 2010 article in Forbes Magazine, readers were warned not to gamble on binary options. Binary options were new to the U.S. Market at the time and Forbes stated that "it's probably just a matter of time before regulators move in on them." They were absolutely correct, except that regulators had already moved in. In 2007, the Options Clearing Corporation, the world's leading clearing house that guarantees that the obligations of contracts regarding options are fulfilled, filed a proposed rule change with the United States Securities and Exchange Commission. This prompted the S.E.C. to approve the new ruling which allowed for trading of binary options on the U.S. Market. Certain binary options can now be traded through the American Stock Exchange. Although there is currently no licensing agency in the U.S. that regulates binary options, there are foreign agencies that license the trading companies.
Many of the companies that offer binary options seek licensure in Cyprus. The reason for this is that Cyprus is one of the few locations that has a body that licenses such trading. "We are fully regulated by the Cyprus Securities and Exchange Commission and will seek licensure in any jurisdiction that affords us that opportunity," added Laurent. "We comply with all regulatory rules of the U.S. SEC as if we are a licensed trader in the U.S. As soon as they have a licensing agency to oversee Ban de Binary, we will be the first in line to obtain a license."
Licensure has not stopped many Americans from investing in binary options. Consultants from the Binary Options Experts released a report stating that the positive economic growth and high volatility may be good for traders looking for lucrative opportunities. The group also warns that new investors in the binary sector need to understand the risks of such trading before placing all of your eggs in one basket.
Regardless of the type of investments in a portfolio, binary options are now giving Americans the potential to earn a higher yield to help recoup losses from an increase in capital gains. If you are new to binary options or an expert, it is advised that you gain as much knowledge as possible about the market before you diverse your portfolio.
Featured images:
License: Creative Commons image source
Richard Gross is a long time financial analyst in the United States and has worked for multiple firms such as Lehman Brothers and T Row Price.
comments powered by

Disqus