Home > Investment Guide > Financial Guide
Six Ways Digital Displays Help Your Restaurant Business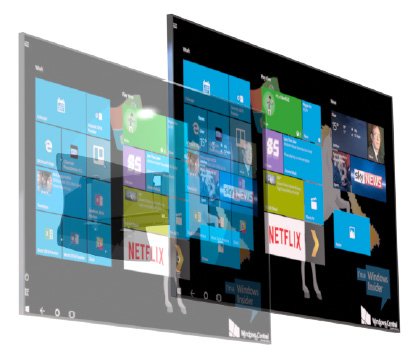 Jumping on the digital display bandwagon is not just something you do to follow the craze. It helps to realise its importance for you to make the best decisions that can make the most of your investment. The digital signage industry is not just a craze, it offers solid benefits you can also use to your advantage if you only know how. It is a great new low-cost alternative to traditional signage. Here are ways you can use it to help your restaurant business.
From traditional menu to digital menu
Many customers are now adept with touchscreen devices, so there is no problem switching to a digital menu board to replace your old menu. This will not just make you look tech-savvy to guests. The display will allow you to update information rather easily. Use attractive images and designs that can grab viewers' attention and make your dishes more appetizing.
Reduce perceived wait time
In this fast-paced world, many people are less willing to wait. An effective approach to address this is to "provide" information during the waiting period. A study says that it helps reduce customers' uncertainty and level of stress. Some restaurants show via digital devices, the actual waitlist or order status for a customer to know their spot in line. You can use your creativity in this regard, and think of ways to keep your guests busy or entertained while waiting for their orders to be served.
Promote items
Through captivating, easy to read displays, you can display your latest promotions or sell slow moving items. Let people know you have a happy hour or a new dish and improve your sales. You can place digital signage outdoors or where there is high foot traffic.
Get more social media following
Many retail stores now use their screens to display posts of social media followers who use their hashtag. This is a good way to increase followers and make them feel more important.
Lower the cost of your advertising overheads
Digital signage is a good way to boost your marketing efforts. You can easily change content and stop worrying about extreme weather conditions.
Generate traffic onsite
Use digital displays to drive passers-by to come inside your store. Perhaps show how food is being prepared or how you came up with a dish or menu. Play with your creativity and experiment with what will entice people. Do feature your best selling product and use HD quality images.
The restaurant industry is constantly challenged by changes in people's buying behaviour. Customers these days strive for instant gratification, variety, and personalization. Digital signage helps address these issues. Restaurant operators are beginning to realise the flexibility, branding and marketing opportunities digital displays provide. With digital signage now at its peak, many different solutions are being offered by AV designers and manufacturers. There are various options for you to choose from. You can start with a simple display stand or a TV wall mount to entertain customers or provide important information.
Image: Pixabay.com
comments powered by

Disqus